Mandatory Classroom Program for Adults (age 18-20).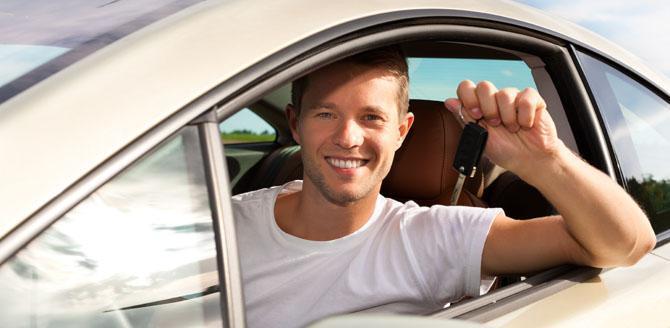 Effective July 1st 2014, the State of Illinois introduced new requirements that apply to first-time driver's license applicants age 18-20. The new requirement is a Secretary of State approved adult driver education course which contains six hours of classroom instruction. This requirement does not apply to individuals who have already completed at least the classroom portion of the Secretary of State approved driver education program (completed at a high school or a certified driving school). These individuals should present the proof of completing the driver education program when visiting the Driver Services Facility. All the remaining first-time applicants, including those who had already obtained the Instruction Permit before July 1st 2014, are required to complete the six-hour course. In order to successfully complete the course, the following rules apply:
Each student must complete the 6 hours of instruction within 30 days after commencement of the class.
Students must make up any class or portion of a class missed.
Students must complete the final examination at the end of the course, which consists of 20 questions. Students must score a minimum 75% on the final examination to pass the course. If a student scores less than 75%, the student will be retested at no additional charge. If the student fails the comprehensive final examination 2 times, the student has failed the course.
Upon completing the entire course, students will receive the certificate of completion via email. It has to be printed out and presented at the Driver Services Facility at the time of applying for the Driver's License.
OFFER
Since our goal is to provide the training that helps in becoming a safe and skillful driver, we offer the Secretary of State approved six-hour adult driver education course. The training program includes but is not limited to the following concepts: traffic laws, driver's responsibilities, defensive driving techniques, road hazards, and traffic environments. In addition, the training takes place in the actual classroom environment, what gives important benefits:
Opportunity to ask questions.
Chance to benefit from questions asked by other students.
Detailed explanations given by the instructor that include real life examples.
We not only value the quality, but also we want to make the schedule convenient for our students.
That is why:
6 hours is completed in 3 sessions. Each session is 2 hours long.
Classes are in session on Monday, Tuesday, and Thursday 8pm – 10pm.
The entire program can be completed within one week. To complete the program within one week, the student cannot miss any of the 3 sessions and needs to pass the final test on the 1st attempt. Absences or failing the final test on the 1st attempt may extend the time it takes to complete the course.
Don't hesitate and call us for more information.