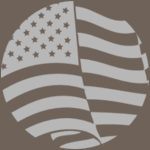 We accept veterans affairs & unemployment grants.
Call for details
(847) 301-7720
News & Announcements
Dear Customers
Dear Teen Students, Our teen class schedule has changed. All the students looking to attend make up sessions should contact the office before coming to ensure that the class they are looking to make up is going to be held on that particular day.
Scholarship Offered
Wolf Driving School offers a scholarship.
The scholarship is offered for those who are looking to improve their lives by starting the trucking career, but cannot afford the entire cost of training. Read more ...
"I really appreciate everyone in the yard and class for helping me get thru it is hard
but with Wolf school I pass all test and got My CDL"
Hector, Google User
Why Wolf Driving School?
Location – our training facility is located in the suburbs. Therefore, you will have more room for error while learning to handle commercial vehicle and less stressful environment when taking the Secretary of State road test.
Freedom of choice – you will be able to explore various employment offers and make informed choices that fit your needs. Wolf Driving School offers you complete freedom to decide about your future, and many of the companies that are looking for candidates at our school offer tuition reimbursement. Therefore, you can receive your investment back with an employer of your choice.
Flexible schedule – you are in control how much time you can spend in school.
One on One behind the wheel instruction – during your driving time you will receive individual instruction without sharing the vehicle with other students.
Training and exams in the same location – the Secretary of State exam takes place in our training range using our vehicles. Therefore, you will not have to worry about not knowing the vehicle or the area where the exam takes place. Wolf Driving School eliminates the hassle of arranging exam appointments at Secretary of State.
Easy to follow Step-by- Step program – the training programs we offer are divided in smaller stages what allows you to focus on one thing at a time as you are making progress.